center>
Hei alle sammen <3
Akkurat no driver eg å leser pensum for harde livet. Denne veka har vi heimeeksamen onsdag til fredag. Da får vi lov å bruke internett, bøker osv til å svare på eksamen. Det synes eg er veldig bra, men da blir nok også oppgava meir vanskelig også. Akkurat det gruer eg meg til. Får bare håpe vi får ei bra oppgave og som ikkje blir alt for vanskelig. Vi får oppgava i morgen klokka 14 og har da 48 timar på oss for å svare.
Eg har masse pensum å lese, er faktisk ikkje halvveis (har ca 800 sider i pensum). Eg er så flink å lese i siste liten, og det slår jo tilbake. Neste eksamen vi har er skuleeksamen, da får vi ikkje lov å bruke hjelpemiddel. Derfor må eg nok begynne før å lese til den.
Q: Har dokke eksamen snart? Kva slags fag?
Her er bøkene vi har i dette emnet (samfunssfag for joournalister)
center>
Hei alle sammen <3
Tenk da, om en dag så får vi vite kem som blir USA neste president. Heilt sjukt å tenke på. Eg synes synd på USA. Begge av kandidatane er ikkje akkurat nokke å juble for. Mest ville eg ha stemt på Hillary, viss eg absolutt måtte velge mellom dei. Ho har vel kanskje litt vett igjen. En ting er vertfall bra da; ho er dame haha.
Q: kva synes dokke om kandidatane?
xoxo Hege <3
center>
Hei alle sammen <3
Ei stund sida sist no, eg veit. Egentlig så er eg ikkje aktiv her lenger, men eg fikk plutselig lyst å begynne å skrive igjen. Kanskje det har sammenhengen med at eg går årsstudium på journalistikk i Kristiansand no. Mitt egentlige valg var å komme inn på sjukepleien, men det var ikkje lett for å si det sånn. Da såg eg gjennom ledige studier og endte opp med å søke årsstudium og bachelor i Kristiansand, men endte med årsstudium. Tenkte det var det smartaste siden eg ikkje vist heilt om eg likte meg på dette studiet. Så langt likar eg meg veldig godt, men er i tvil om eg skal fortsette til høsten igjen. Da veit dokke litt meir kva eg driver på med for tida :-)
xoxo Hege <3
center>
Heia alle sammen :)
Gratulerer med dagen alle sammen. Håper alle har hatt ei fin 17.mai feiring på skikkelig norsk vis. Jeg husket hvordan det var å gå i tog som liten. Det var skikkelig slitsomt for benene. Det er veldig rart å si, men noen ganger savner jeg faktisk livet som liten. Da har man ingen press eller forpliktninger på samme måte som man har når man er blitt eldre. Presset for å bli godtatt i samfunnet, ha mange venner, hvordan man skal se ut og hvordan man skal oppføre seg i forhold til alderen. Det er ikke alltid like lett å vere voksen. Noen ganger er det faktisk litt godt å bare sette seg ned og ta livet med ro.
Hurra for Norge <3

xoxo Hege <3
center>
Hei alle sammen :)
Må dele disse gode banan pannekakene. Det er veldig godt og super enkelt. Det eneste man trenger er ett egg og en banan. Hvis du ikke er så fan av banansmaken så kan du bruke to egg. Blend det godt sammen i en blender eller bruk en stavmikser :)
Håper det smaker :)
xoxo Hege <3
center>
Hei alle sammen <3
Jeg føler at jeg er en POPster. For dere som ikke vet hva det er så er det blanding av dans og pilates på en treningsmatte. Jeg følger en person på youtube som startet dette fenomenet. Hun er veldig flink og kaller seg for Blogilates. Her er en video hvis dere har lyst til å prøve det ut: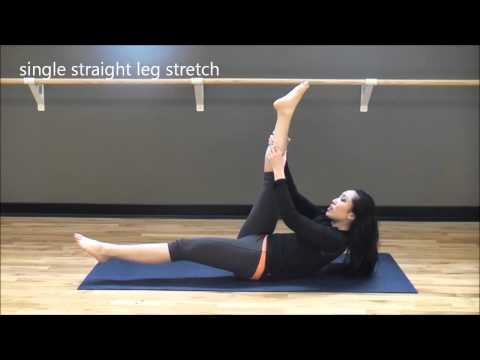 Det finnes veldig mange forskjellige øvelser som er veldig kjekke. Det er ikke altså bare som i den videoen over ;-)

Sjekk ut mer om hun her: http://www.blogilates.com og så finner dere henne på youtube under navnet Blogilates.
xoxo Hege <3
Q: Har du prøvd noen av videoene hennes før?
center>
Hei alle sammen <3
Har dere hørt Paradise Hotel låta? Digger den. Det er Sandra Lyng som har æren av å synge og som har laga den :)
center>
Hei alle sammen :) I dag er eg bare litt små irritert som du forstår når du leser videre :-P
En ting jeg bare hater med internett er all den jævla reklamen som skal dukke på hver eneste side. Det går ikke an å være på internett uten at man kommer over en reklame om å gå ned 10 kg for å spise eller drikke et eller annet, "har du prøvd den nye balsamen fra sunsilk" eller "lån 100 000 kr i dag for ingen ekstra kostnad". Husker da det plutselig kom reklame på youtube også. For å bare høre en fin sang du liker må du sitte å ikke kunne hoppe over en reklame om "jeg er gravid...." Blir bare så deprimert!
Hvis folk virkelig begynner å tro på all den reklamen eller at faktisk skal være bra med en sånn sunsilk shampoo for tørt hår, så er det faktisk ikke så rart. Ikke rart folk får plager og problemer i ung alder sier nå jeg, når alt skal handle om utseende, kropp, og helse. Folk får jo ikke rukket å snudd seg i stolen før det kommer en ny slankekur som skal være populær.




En ting jeg nettopp oppdaget er at den ene e-posten som jeg bruker til jobb, skole osv er kanskje blitt sletta. Så det betyr at jeg må lage meg en helt ny og at jeg må endre e-posten over alt der jeg bruker den. Det er så bortkasta at jeg ikke skjønner. Blir så irritert at alt skal være så inni helvete vanskelig hele tiden.
Nok om min lille frustrasjon i dag. Haha....
Noe du irriterer deg for i dag?
center>
Hei alle sammen :)
Noen måneder siden sist ja. Jeg viste ikke hva jeg skulle blogge om sist jeg var her, men nå tror jeg faktisk jeg har funnet noe å blogge om. Jeg er veldig glad i å skrive historier og tenkte faktisk kanskje å studere journalist eller tekst og forfatter. Noe i den duren. Så kanskje jeg kan bruke bloggen til noe positivt innen skriving og bare finne et random tema eller noe sånt å skrive om hver dag?
Q: Hva synes du om den nye ideen min?
center>
Hei alle søtinger :)
Jeg tenkte å kanskje begynne å blogge litt her igjen. Det blir i hverfall ikke før etter onsdag, siden jeg skal ha eksamen i engelsk den dagen.
Q: Noen av dere andre som har eksamen nå?
Ønsk meg lykke til så snakkes vi ;)
- Hege
PS: Bildet er fra weheartit
center>
Hei tenkte å kanskje begynne å blogge litt på engelsk siden jeg snart skal ha engelsk eksamen og det er en bra måte å øve seg på :)
- Hege
center>
Hei Everyone :-D
Vet jeg er dårlig på å oppdatere her haha..
Flere som sitter å se på 5 mila på tv? Ikke bare meg sikkert
Hvem tror dere klarer seg best av de norske?

Eg har troen på Thønseth, Sundby og Dyrhaug. 

Thønseth

Dyrhaug

Sundby
Q: Hvem tror og håper dere mest på?
- Hege
center>
Hei alle søtinger <3
Jeg vil bare si at jeg er dårlig til å blogge, men jeg skal prøve å gjøre det hver dag. Problemet mitt er bare at kameraet mitt er fult og jeg gidder liksom aldri å "tømme" det. Så har jeg også et annet problem, hva skal jeg liksom blogge om? Håper dere kan komme med ideer altså, for jeg er snart helt blank. 
I dette innlegget vil jeg bare si at jeg har en youtube konto som dere kan følge 
og så har jeg en instagram konto som jeg legger ut inspirasjonsbilder osv på :)
Håper dere følger meg :)
Q: None tips til hva ma kan blogge om?
- Hege
center>
Hei alle sammen :-)
Jeg ble så utrolig glad i sted. For jeg tar bare engelsk som fag nå for å få vitnemål så må jeg bestå på skriftelig eksamen...ugh hjelp..
Vertfall jeg skulle egentlig ha engelsk i morgen klokken 14, men av en eller annen grunn så kan ikke læreren være der, så da slipper jeg å møte opp. Dette fordi jeg får oppgaver av læreren som jeg skal gjøre og fordi jeg er så dårlig på å bygge opp setninger på engelsk. Derfor får jeg da litt ekstra hjelp, noe som jeg faktisk trenger så sykt.

I morgen kan jeg da være hjemme å skrive på oppgaven jeg har jobbet med siden fredag :)
Q: Noe du er spesielt glad for i dag?
- Hege :) 
center>
Hei alle sammen :-)
Lenge siden jeg har blogget nå. Har liksom ikke blitt med meg, siden jeg har vert litt opptatt + jeg ikke viste hva jeg skulle blogge om. Nå tenkte jeg vertfall å svare på spørsmplsrunden jeg hadde. 
Hvem er dine aller beste venner?
Jeg blei kjent med noen på folkehøgskolen som jeg blei veldig god venn med. De heter Camilla, Caroline, Ida og Jill. Jeg har også noen veldig gode venner her i Florø. De heter Vilde, Heidi, Lena, Lovinda og Martine :-)
Noen av bildene er gamle nå da ;)
Hvilke blogger leser du?
Jeg leser Emilie Nereng(voe) sin blogg og bloggen til Caroline Berg Eriksen fast. Så leser jeg noen blogger sånn av og til som for eksempel l0ve.blogg.no og auroramohn.blogg.no 
Favorittsang?
Hm...vanskelig spørsmål. Det jo bare så mange kule og fine sanger man kan høre på. Hvis jeg må si en så liker jeg veldig godt Don't av Ed Sheeran


Favoritt klesbutikk, og klesmerke?
Jeg kjøper klærne mine som oftest på Cubus, bikbok, hm eller andre billige kjeder. Har ikke noe favoritt klesmerke som jeg kommer på.

 Største forbilde?
Hm..Jeg vet ikke helt. Før var det nok Miley Cyrus, men jeg liker henne ikke så mye lenger etter at hun forandret seg sånn. Jeg liker veldig godt Nina Dobrev, Candice Accola og Katarina Graham <3


Hva er din favorittmat?
Jeg er veldig glad i taco og pizza ♥

Hva er din favoritt serie?
Jeg er veldig treig av meg så jeg begynte ikke å se på The Vampire Diaries før i 2013 eller 2014, men jeg burde ha sett den serien før for jeg bare ELSKER DEN ♥ For dere som ikke har sett den serien, da må dere få ræva i gir.... :-P


Trives du på skolen?
Man kan ikke akkurat si at jeg går på skolen da. Jeg tar bare opp igjen engelsk 3 året og har bare 90 min timer noen ganger i uken. Ja trives så godt som jeg kan ;-)
Takk for alle spørsmålene. Noen spørsmål til neste spørsmålsrunde? 
- Hege
center>
Hei alle sammen :)
Jeg driver å ser Vampire Diaries akkurat nå. Jeg har kommet til episode 6 i sesong 5. Jeg bare elsker denne serien.
Q: Elsker du også Vampire Diaries, og hvor langt har du kommet?
- Hege
center>
Hei alle sammen  :-)
Tenkte å ha en spørsmålsrunde. Da er det bare å stille mange spørsmål.


- Hege
center>
Hei alle sammen :-)
I dag fikk jeg endelig macbooken min :) Jeg har lengtet etter dette øyeblikket så lenge nå, og endelig er dagen her
Macen min var egentlig på døra på onsdag, men da var jeg på jobb. Derfor måtte den helt tilbake til Bergen for så å komme hit igjen. I dag var jeg hjemme så da fikk jeg den på døren.
Sorry for den dårlige bilde kvaliteten, men jeg hadde plana om å ta bilder med speilrefleks kameraet mitt. Det var uheldigvis utladet, så da ble det mobilkamera.
Q: Har dere macbook?
- Hege
center>
Hei alle sammen :)
Dårlige kvalitet på bildene.
Q: Hva synes du?
- Hege
center>
Hei alle sammen :)
I morgen skal jeg på jobb. Jeg jobber på omsorgsenteret her i Florø, men jeg er bare ringevakt. Jobben er altså reinhold, noe som ikke alltid er like gøy, men det er et viktig arbeid som trengs på et omsorgsenter.
Q: Hvor jobber dere?
Natta
- Hege
center>
Hei alle sammen :)
Sjekk bildet under
Det er bare 36 dager til jul. Shit!! Eg har ikkje begynt å tenke julegave en gang. Så elsker jeg å bake pepperkaker, så jeg har iallefall lyst å få til det.
Q: Har dere begynt å tenke på julegaver?
- Hege
center>
Hei alle sammen ♥
Jeg gleder meg som en baby til macen min kommer til meg. Jeg har da bestilt en Macbook Pro 13 uten retina skjerm fra apple.com. Tror jeg bestilte den 14 november og forventet leveringstid er denne fredagen(21 november) Jeg håper den kommer og ikke er forsinket. For da slipper jeg å vente i spenning over helgen. Har aldri hatt en macbook før, så dette blir spennende. Har venninner som har macbook og ett søskenbarn som også har macbook. De er veldig fornøyd, og anbefaler macbook.
Jeg bestilte den som sagt på apple.com og den blir fraktet med tnt express. Jeg sjekker så å si sporingen hver andre time, og akkurat nå er den i Nederland :-)
Macen ser slik ut: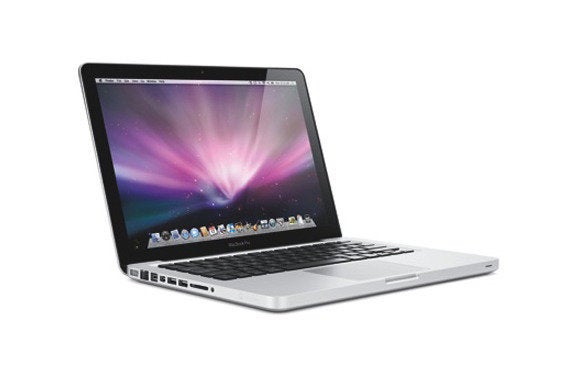 Can't wait.
Q: Har du kjøpt macbook på apple siden? Har du macbook pro?
center>
Hei alle sammen :)
Eg elsker duftlys, spesielt nå på høsten og vinteren. Da er det veldig koselig å ha på lys inne, når det er som kaldest ute. I år har det ikke vert så kaldt ute enda og det er rart å tenke på når vi er i midten av november måned.
Duftlys fra IKEA; eple, kokos, appelsin og en type blomster roser eller noe sånt(det lilla lyset)
De to lysene over her er bare vanlige lys uten duft ;)
Q: Hva synes du om duftlys?
- Hege
center>
Hei alle :)
Dere har kanskje fått med dere at jeg har slettet den gamle bloggen min? Jeg var så lei av bloggnavnet, derfor ble den slettet.
Akkurat nå er jeg på besøk hos bestemoren min og skal snart si god natt for i dag. Jeg elsker å være på besøk her. En av grunnene er at bestemor ikke har internett, derfor må man liksom finne på andre ting å gjøre. Litt ironisk at jeg da ligger her og blogger på 4G nettet da.
Når det er sagt så håper jeg at jeg får tatt litt mer bilder, kanskje noen antrekk eller noe.
Natta <3
- Hege
center>
Hei alle sammen :)
Dere må sjekke ut denne sangen her: 

Digger den sangen. Jeg går på jazz, og der har danselæreren laget en koreografi til denne sangen <3
Q: Hva synes du om sangen?

-Hege
center>
Hei alle :)
Er det noen av dere som har macbook pro 13 tommer uten retina skjerm?
- Hege
center>
Hei alle sammen :)
Jeg har tenkt lenge på å kjøpe meg en macbook pro, men jeg vet ikke hva slags jeg skal ha. Jeg vet Macbook Pro Retina ikke har cd-rom og det er noe jeg bruker en del for å se på serier jeg har på samle dvd. Jeg vet også at jeg kan få tak i superdrive til koble til slik at man kan se på dvd. Så vet jeg heller ikke hva som er best av 13 tommer eller 15 tommer. Jeg håper det er noen der ute som vet litt om Macbook Pro og som har/har hatt macbook.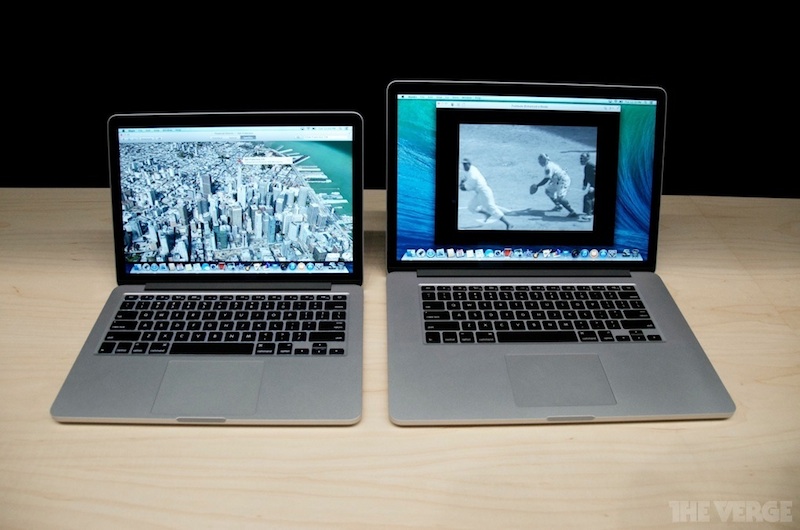 Macbook Pro 13 tommer er kanskje lettest å ta med seg overalt + den er billigere enn Macbook Pro 15.
Q: Hvilken burde jeg ta og hvorfor?
center>
Hei alle sammen .)
I går fikk jeg pakken min fra HM. Den inneholdt et par sko og gjennomsiktige bh-stropper. 
Q: Hva syns dere om skoene?
- Hege
center>
Jeg liker å se på The Vampire Diaries for øyeblikket. Jeg har konmet til sesong 3 pg er snart ferdig med den
Q: Hvilke serier liker dere å se på?
- Hege
center>
Hei alle sammen <3
Elsker disse sokkene, de er så mjuke og varme. Kjøpte de på Cubus og det finnes utrolig mange farger :)
- Hege
center>
Hei alle sammen <3
Over var det noen detaljer fra antrekket mitt fra i dag.
Q: Hva likte du best?
- Hege