center>
Hei alle sammen <3
Tenk da, om en dag så får vi vite kem som blir USA neste president. Heilt sjukt å tenke på. Eg synes synd på USA. Begge av kandidatane er ikkje akkurat nokke å juble for. Mest ville eg ha stemt på Hillary, viss eg absolutt måtte velge mellom dei. Ho har vel kanskje litt vett igjen. En ting er vertfall bra da; ho er dame haha.
Q: kva synes dokke om kandidatane?
xoxo Hege <3
center>
Hei alle sammen :)
Må dele disse gode banan pannekakene. Det er veldig godt og super enkelt. Det eneste man trenger er ett egg og en banan. Hvis du ikke er så fan av banansmaken så kan du bruke to egg. Blend det godt sammen i en blender eller bruk en stavmikser :)
Håper det smaker :)
xoxo Hege <3
center>
Hei alle sammen :)
Noen måneder siden sist ja. Jeg viste ikke hva jeg skulle blogge om sist jeg var her, men nå tror jeg faktisk jeg har funnet noe å blogge om. Jeg er veldig glad i å skrive historier og tenkte faktisk kanskje å studere journalist eller tekst og forfatter. Noe i den duren. Så kanskje jeg kan bruke bloggen til noe positivt innen skriving og bare finne et random tema eller noe sånt å skrive om hver dag?
Q: Hva synes du om den nye ideen min?
center>
Hei alle søtinger :)
Jeg tenkte å kanskje begynne å blogge litt her igjen. Det blir i hverfall ikke før etter onsdag, siden jeg skal ha eksamen i engelsk den dagen.
Q: Noen av dere andre som har eksamen nå?
Ønsk meg lykke til så snakkes vi ;)
- Hege
PS: Bildet er fra weheartit
center>
Hei tenkte å kanskje begynne å blogge litt på engelsk siden jeg snart skal ha engelsk eksamen og det er en bra måte å øve seg på :)
- Hege
center>
Hei Everyone :-D
Vet jeg er dårlig på å oppdatere her haha..
Flere som sitter å se på 5 mila på tv? Ikke bare meg sikkert
Hvem tror dere klarer seg best av de norske?

Eg har troen på Thønseth, Sundby og Dyrhaug. 

Thønseth

Dyrhaug

Sundby
Q: Hvem tror og håper dere mest på?
- Hege
center>
Hei alle søtinger <3
Jeg vil bare si at jeg er dårlig til å blogge, men jeg skal prøve å gjøre det hver dag. Problemet mitt er bare at kameraet mitt er fult og jeg gidder liksom aldri å "tømme" det. Så har jeg også et annet problem, hva skal jeg liksom blogge om? Håper dere kan komme med ideer altså, for jeg er snart helt blank. 
I dette innlegget vil jeg bare si at jeg har en youtube konto som dere kan følge 
og så har jeg en instagram konto som jeg legger ut inspirasjonsbilder osv på :)
Håper dere følger meg :)
Q: None tips til hva ma kan blogge om?
- Hege
center>
Hei alle sammen :-)
Lenge siden jeg har blogget nå. Har liksom ikke blitt med meg, siden jeg har vert litt opptatt + jeg ikke viste hva jeg skulle blogge om. Nå tenkte jeg vertfall å svare på spørsmplsrunden jeg hadde. 
Hvem er dine aller beste venner?
Jeg blei kjent med noen på folkehøgskolen som jeg blei veldig god venn med. De heter Camilla, Caroline, Ida og Jill. Jeg har også noen veldig gode venner her i Florø. De heter Vilde, Heidi, Lena, Lovinda og Martine :-)
Noen av bildene er gamle nå da ;)
Hvilke blogger leser du?
Jeg leser Emilie Nereng(voe) sin blogg og bloggen til Caroline Berg Eriksen fast. Så leser jeg noen blogger sånn av og til som for eksempel l0ve.blogg.no og auroramohn.blogg.no 
Favorittsang?
Hm...vanskelig spørsmål. Det jo bare så mange kule og fine sanger man kan høre på. Hvis jeg må si en så liker jeg veldig godt Don't av Ed Sheeran


Favoritt klesbutikk, og klesmerke?
Jeg kjøper klærne mine som oftest på Cubus, bikbok, hm eller andre billige kjeder. Har ikke noe favoritt klesmerke som jeg kommer på.

 Største forbilde?
Hm..Jeg vet ikke helt. Før var det nok Miley Cyrus, men jeg liker henne ikke så mye lenger etter at hun forandret seg sånn. Jeg liker veldig godt Nina Dobrev, Candice Accola og Katarina Graham <3


Hva er din favorittmat?
Jeg er veldig glad i taco og pizza ♥

Hva er din favoritt serie?
Jeg er veldig treig av meg så jeg begynte ikke å se på The Vampire Diaries før i 2013 eller 2014, men jeg burde ha sett den serien før for jeg bare ELSKER DEN ♥ For dere som ikke har sett den serien, da må dere få ræva i gir.... :-P


Trives du på skolen?
Man kan ikke akkurat si at jeg går på skolen da. Jeg tar bare opp igjen engelsk 3 året og har bare 90 min timer noen ganger i uken. Ja trives så godt som jeg kan ;-)
Takk for alle spørsmålene. Noen spørsmål til neste spørsmålsrunde? 
- Hege
center>
Hei alle sammen :)
Jeg driver å ser Vampire Diaries akkurat nå. Jeg har kommet til episode 6 i sesong 5. Jeg bare elsker denne serien.
Q: Elsker du også Vampire Diaries, og hvor langt har du kommet?
- Hege
center>
Hei alle sammen :-)
I dag fikk jeg endelig macbooken min :) Jeg har lengtet etter dette øyeblikket så lenge nå, og endelig er dagen her
Macen min var egentlig på døra på onsdag, men da var jeg på jobb. Derfor måtte den helt tilbake til Bergen for så å komme hit igjen. I dag var jeg hjemme så da fikk jeg den på døren.
Sorry for den dårlige bilde kvaliteten, men jeg hadde plana om å ta bilder med speilrefleks kameraet mitt. Det var uheldigvis utladet, så da ble det mobilkamera.
Q: Har dere macbook?
- Hege
center>
Hei alle sammen :)
Dårlige kvalitet på bildene.
Q: Hva synes du?
- Hege
center>
Hei alle sammen :)
I morgen skal jeg på jobb. Jeg jobber på omsorgsenteret her i Florø, men jeg er bare ringevakt. Jobben er altså reinhold, noe som ikke alltid er like gøy, men det er et viktig arbeid som trengs på et omsorgsenter.
Q: Hvor jobber dere?
Natta
- Hege
center>
Hei alle sammen :)
Sjekk bildet under
Det er bare 36 dager til jul. Shit!! Eg har ikkje begynt å tenke julegave en gang. Så elsker jeg å bake pepperkaker, så jeg har iallefall lyst å få til det.
Q: Har dere begynt å tenke på julegaver?
- Hege
center>
Hei alle sammen ♥
Jeg gleder meg som en baby til macen min kommer til meg. Jeg har da bestilt en Macbook Pro 13 uten retina skjerm fra apple.com. Tror jeg bestilte den 14 november og forventet leveringstid er denne fredagen(21 november) Jeg håper den kommer og ikke er forsinket. For da slipper jeg å vente i spenning over helgen. Har aldri hatt en macbook før, så dette blir spennende. Har venninner som har macbook og ett søskenbarn som også har macbook. De er veldig fornøyd, og anbefaler macbook.
Jeg bestilte den som sagt på apple.com og den blir fraktet med tnt express. Jeg sjekker så å si sporingen hver andre time, og akkurat nå er den i Nederland :-)
Macen ser slik ut: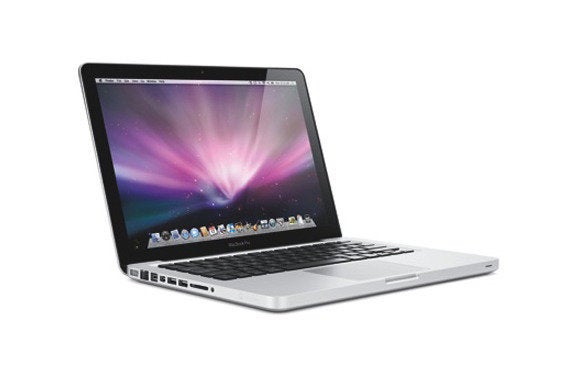 Can't wait.
Q: Har du kjøpt macbook på apple siden? Har du macbook pro?
center>
Hei alle sammen :)
Eg elsker duftlys, spesielt nå på høsten og vinteren. Da er det veldig koselig å ha på lys inne, når det er som kaldest ute. I år har det ikke vert så kaldt ute enda og det er rart å tenke på når vi er i midten av november måned.
Duftlys fra IKEA; eple, kokos, appelsin og en type blomster roser eller noe sånt(det lilla lyset)
De to lysene over her er bare vanlige lys uten duft ;)
Q: Hva synes du om duftlys?
- Hege
center>
Hei alle :)
Dere har kanskje fått med dere at jeg har slettet den gamle bloggen min? Jeg var så lei av bloggnavnet, derfor ble den slettet.
Akkurat nå er jeg på besøk hos bestemoren min og skal snart si god natt for i dag. Jeg elsker å være på besøk her. En av grunnene er at bestemor ikke har internett, derfor må man liksom finne på andre ting å gjøre. Litt ironisk at jeg da ligger her og blogger på 4G nettet da.
Når det er sagt så håper jeg at jeg får tatt litt mer bilder, kanskje noen antrekk eller noe.
Natta <3
- Hege
center>
Hei alle sammen :)
Dere må sjekke ut denne sangen her: 

Digger den sangen. Jeg går på jazz, og der har danselæreren laget en koreografi til denne sangen <3
Q: Hva synes du om sangen?

-Hege
center>
Hei alle :)
Er det noen av dere som har macbook pro 13 tommer uten retina skjerm?
- Hege
center>
Hei alle sammen :)
Jeg har tenkt lenge på å kjøpe meg en macbook pro, men jeg vet ikke hva slags jeg skal ha. Jeg vet Macbook Pro Retina ikke har cd-rom og det er noe jeg bruker en del for å se på serier jeg har på samle dvd. Jeg vet også at jeg kan få tak i superdrive til koble til slik at man kan se på dvd. Så vet jeg heller ikke hva som er best av 13 tommer eller 15 tommer. Jeg håper det er noen der ute som vet litt om Macbook Pro og som har/har hatt macbook.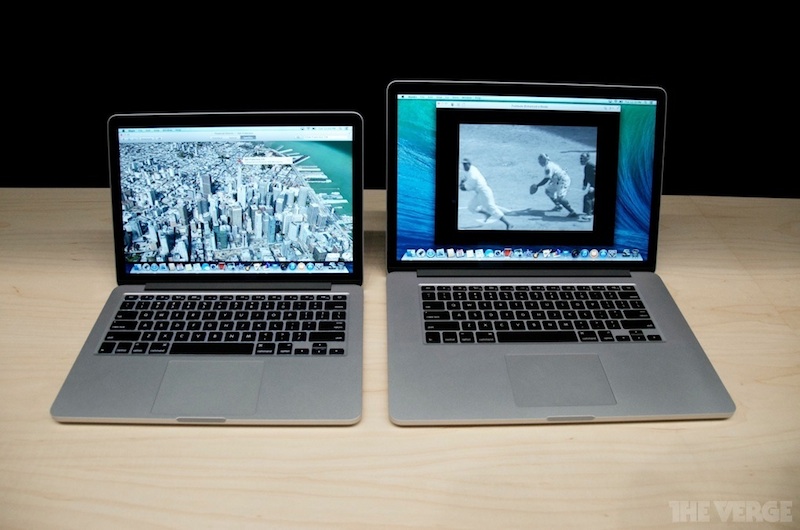 Macbook Pro 13 tommer er kanskje lettest å ta med seg overalt + den er billigere enn Macbook Pro 15.
Q: Hvilken burde jeg ta og hvorfor?
center>
Jeg liker å se på The Vampire Diaries for øyeblikket. Jeg har konmet til sesong 3 pg er snart ferdig med den
Q: Hvilke serier liker dere å se på?
- Hege
center>
Hei alle sammen <3
Elsker disse sokkene, de er så mjuke og varme. Kjøpte de på Cubus og det finnes utrolig mange farger :)
- Hege
center>
Hei alle sammen <3
Over var det noen detaljer fra antrekket mitt fra i dag.
Q: Hva likte du best?
- Hege
center>
Hei alle sammen <3
Måtte bare vise dere dette
Tusen takk for at jeg ligger på 12.plass og at dere liker å sjekke ut bloggen min. Det setter jeg veldig stor pris på. Jeg håper jeg kan få tatt antrekk bilder snart for det har jeg ikke gjort på lenge (ikke på den gamle bloggen heller). For dere som lurer er den gamle bloggen min mylifehege.blogg.no. Jeg bruker ikke den lenger, så jeg vurderer å slette den og heller bruke denne bloggen her. 
Hadde blitt glad for tilbakemeldinger om jeg skal slette den andre bloggen eller om jeg skal ha den fortsatt?
- Hege
center>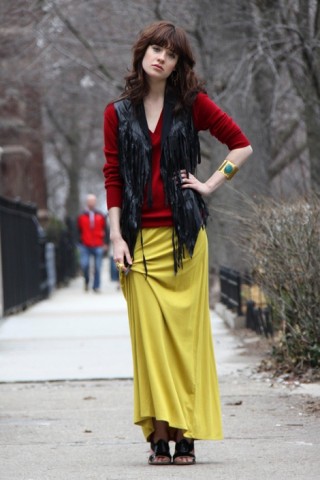 Hei alle sammen <3
Jeg ville vise dere noen kule street styles som jeg fant på google. Jeg beundrer disse damene som kjører sin egen stil fult ut. Det er noe jeg ikke klarer helt. Mange kule høstantrekk. Det ser ut som man ikke trenger å velge bukser hele høsten heller, og det liker jeg. Jeg likte veldig godt nr 1 og 4, men alt i alt så likte jeg alle stilene. 
Q: Hvilket antrekk likte du best?
- Hege 
center>
Hei alle sammen <3
Måtte bare si natta til dere. Skal på skolen i morgen(blir jo i dag). Jeg burde ha lagt meg før jeg vet, men jeg er flink å sjekke alt mulig når jeg først har begynt hehe xD God natt alle sammen :-)
- Hege
center>
Hei alle sammen <3
Nå skal jeg ta et bad og så skal jeg kose meg videre med Vampire Diaries sesong 3. Begynner å skjønner hvorfor alle elsker serien. Stefan og Damon er super hotte :-)
Q: Hva har dere gjort i dag?
- Hege
center>
Hei alle sammen <3
Jeg begynte nettopp å se på serien Young & Hungry og jeg må bare si det, JEG ELSKER DEN. Serien handler om Gabi som er ansatt hos Josh for å lage mat hos ham. Serien er fult av humor, romantikk, vennskap og fiender. Man må jo bare elske denne serien. Som ikke det er nok så er Emily Osment i hovedrollen med blant annet Ashley Tisdale som gjesteskuespiller. 
Q: Har dere hørt om/sett på serien?
- Hege
center>
Hei alle sammen <3
Skal ha chicken curry til middag. Har aldri smakt denne før, så jeg gleder meg til å prøve den ut. Håper den ikke er sterk da.
Q: Hva skal dere ha til middag?
- Hege
center>
Hei alle sammen :)
Nå stikker jeg snart til byen. Jeg skal ha time kl 14 i dag. Jeg tar bare opp igjen engelsk, så da blir det frem og tilbake fra byen og hjemme.
Q: Skal i dag?
- Hege
center>

Hei alle sammen <3
Jeg har laget en liten collage til dere som viser hva som er nytt i nettbutikkene Only, HM og Monki.
Ha en fortsatt god mandagskveld =)
Q: Hva likte dere best? 
- Hege
center>
Hei alle sammen :)
I dag har jeg bare koset meg med mange repriser på tv2sumo. Så har jeg også utforska mer på The Sims 4. Digga spillet, dere må bare prøve det for dere som ikke har det ;)
Skal vi danse ser jeg på nå.
Gjort i dag?
- Hege